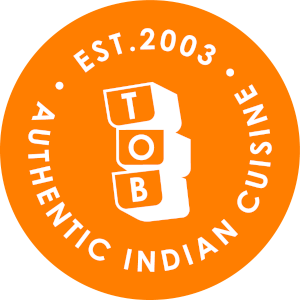 Tiffins story began in 2003. Disappointed by the lack of real and authentic Indian restaurants and takeaways in Bristol, my husband Nick ( who sadly passed away in 2017 ) and I decided to open Tiffins.
In my family, food is at the heart of everyday life. I grew up with a very holistic relationship with food. In my family the food we ate was based on the ancient principals of Ayurveda, where food is treated like medicine, to keep the mind and body strong and healthy. So we only ate seasonal and very locally produced food.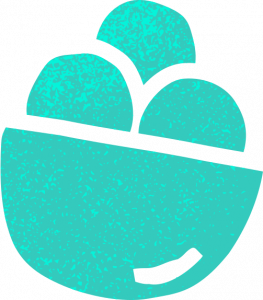 I was born and brought up in Gujarat – the Western state of India. Gujarat has the highest, strict vegetarian population in India. I have been extremely fortunate to have been grown up with and learned from extremely talented and passionate cooks in my family, who never ever wasted any food and could cook a delicious and nutritional vegetarian meal from a handful of ingredients or from leftovers.
So I have implemented the knowledge and understanding of what I was brought up with and what we ate at home, in Tiffins. I cook exactly how my family and I cook at home, authentic, wholesome and nutritious vegetarian food.
Fast forward to the present time, with the support of my new partner Ben, my son, family, friends and continuous loyal customer support, and with the help and guidance received I have decided to re-start our original Tiffins way – where we sell freshly prepared food that is displayed chilled for you to choose from. Either we can re-heat it for you or you can re-heat in microwave or oven at home or freeze it to enjoy at a later day.
We are still – we believe in the whole of South West region – the only Indian food takeaway selling the most varieties of gluten-free, pure vegetarian and vegan authentic, regional Indian foods. On a daily basis we have 5 different varieties to choose from and of course our famous coriander, coconut and chilli chutney and date and tamarind chutney.
Not to waste food, being as sustainable as possible, helping others in need and giving back to the community has been embedded in me since childhood, so I apply the same principals in Tiffins. We buy from local, independent producers and growers as much as possible, our packaging is compostable and whenever we can we use surplus produce to use in our cooking and donate culturally appropriate foods to various local charities. We are also in process of working with various local charities like Borderlands and 1625i to offer training, work experience and employment. And for every paid cooking demonstration or class, we will donate the same free to communities where it's needed.
At Tiffins we are always striving to do better, always willing to learn more and be ready to change and adapt to whatever life brings us, so you may see changes as and when they happen. However we do our utmost best to minimise any inconvenience that may cause and inform of any changes in advance on our website and social media platforms. As always we are very grateful for your understanding, patience and loyal support, without which we couldn't survive as a small business and carry on doing what we love and enjoy.
Enjoy the sensational flavours of Gujarat, India here in Bristol, UK.